The Guitar PlayAlong Program
This program is designed to offer brand new guitar players the opportunity to learn guitar in a personalized group setting (and online). The course is intended as a group experience with (potentially) new players at slightly different stages of development.
The emphasis is to make steady progress on the guitar. But the format also allows participants to play different parts such as melody, harmony, or rhythm - or even, on occasion, different instruments like bass guitar, drums, keyboards, or even lead instruments like horns, flutes, or harmonicas - depending on the musical backgrounds and interests of the participants.
In what follows we have given you a complete overview of the course material, with many supporting videos. These are meant as practice materials for student participants, but can be used by non-participants as well.
What will students learn?
Guitar basics - learn how the guitar works, become familiar with guitar terminology (strings, frets, chords, picking, chording, basic music theory as it applies to the guitar, etc.)


Playing along with songs - This is the real heart of the course. From day 1 students will begin to learn how to play along with songs, and where appropriate, they will learn to play songs with other students and/or instructors. We have hundreds of songs set up just for this purpose.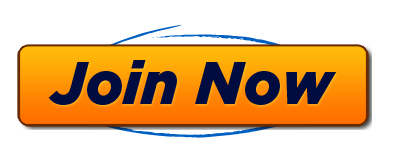 The Guitar PlayAlong Program
is currently available
to residents of Waterloo Region
Free for a Limited Time
Exercises and Lessons - Guitar PlayAlong
Lesson 1 - Guitar Intro, Notes on G String


Parts of the Guitar
How Frets work
Eddie Ate Dynamite Good Bye Eddie
The G Major scale on the G string
Ode to Joy on the G string

Lesson 2 - Playing on the GBE Strings


Review of EADGBE
G-Scale on GBE strings
Ode to Joy on GBE strings
Twinkle Twinkle on GBE strings

Lesson 3 - Your First Chord (G)


Review of the G Scale on GBE
Finger Exercises
The Simple G Chord
Chording to Row Row Your Boat

Lesson 4 - Your 2nd Chord (D)


Review of the G Chord
The D Scale on the D string
The D Scale on DGBE strings
The Basic D Chord
Chording (D) to Row Row Your Boat
Moving Between G and D Chords

Lesson 5 - Playing the C Chord


Review of the D Chord
The C Scale on the B string
The C Scale at the Open Position
The Basic C Chord
Chording (C) to Row Row Your Boat
Moving Between C and G Chords

Lesson 6 - More Songs in C, D, and G


Achey Breaky Heart - C-G Chords
Budapest - G-C-D Chords
Free Fallin' - G-C-D Chord
Intro to the Simple F Chord
Rivers of Babylon - C-F-G
Preview of Next Lesson

Lesson 7 - Focus on F and A Chords


The Simple F Chord
Twinkle, Twinkle in C
You Are My Sunshine in C
The Basic A Chord
Transitioning Between D and A
Ode to Joy in D
Preview of Next Lesson

Lesson 8


Review of C and F Transition
Twinkle, Twinkle in C
Review of D and A Trasnsition
Ode to Joy in D
Preview of Next Lesson
Minor Chords
Guitar player? Great for practicing your chords, leads, and bass parts.
Horn player? We've got tracks for you too...in your key so you don't have to transpose.
Just starting out, or learning a new instrument? We give you a lot of "easy" songs to get you going.
Become a Member of PracticeTracks.org
Members have access to our entire library of arrangements and instructional videos. Membership is cheap. Much less than you might pay for (static!) printed music. And definitely less than taking lessons.
PracticeTracks.org is the Perfect Compliment to Taking Lessons
PracticeTracks.org will give you valuable exposure to playing along with other (virtual) musicians in real time. It's just as if you were playing in a small band with a few friends.
See samples of PracticeTracks.