Practice Tracks Private Collection
Billie Jean in C#m
C#m - Dm - Em - F#m - Am
.pdf
More Tracks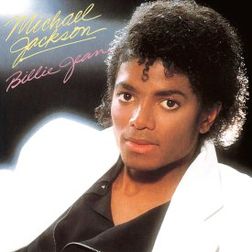 Billie Jean
is a song by American recording artist Michael Jackson. It was released on January 2, 1983 as the second single from his sixth studio album,
Thriller
(1982). The song was written and composed by Jackson, and produced by Quincy Jones and Jackson.
This song was the biggest-selling single for Jackson as a solo artist and helped make Thriller the best-selling album of all time. The song won two Grammy Awards, an American Music Award, and in 2004 Rolling Stone magazine placed it at number 58 on its list of the 500 greatest songs of all time.
The song is about a woman, Billie Jean, who had spent a night of passion with the narrator and now claims that the narrator is the father of her newborn son; he insists that "the kid is not my son", although the song leaves open the possibility that he is indeed the father. Jackson stated that the song was based on this claim made about his older brothers, when he toured with them as part of The Jackson 5. However, some have suggested it is based on Jackson's own experience with a crazed fan.
Be Patient...Loading!