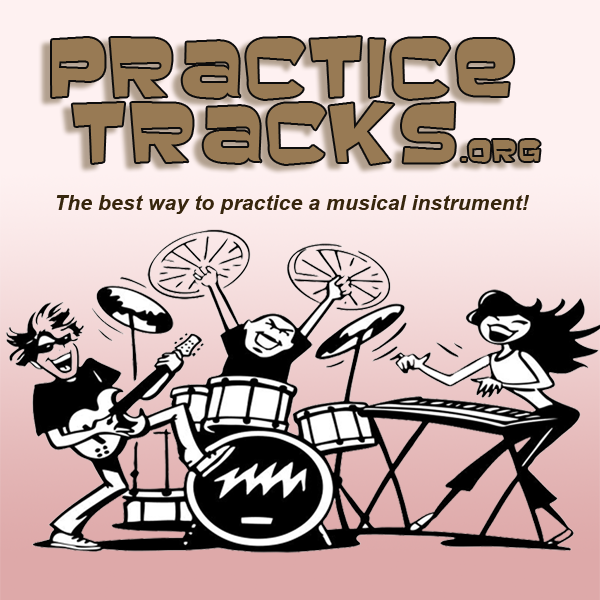 Some of our tracks...
I Can See Clearly Now
Blame It On Me
El Condor Pasa
Billie Jean
Wipe Out
Stand By Me
Don't Worry Be Happy
Sweet Child of Mine
and many more
Why Practice Tracks Play Along Tracks?
PracticeTracks are musical tracks that play in your browser. These are fully notated arrangements of songs you're probably familiar with - popular songs, classic rock and roll songs, and many traditional songs.
PracticeTracks are a great way to Teach Yourself how to play a musical instrument. We have tracks for beginners and more advanced players. Tracks for Guitar players, horn players, bass players, drum players, and more. Each score has the individual parts so you can see what's happening. Whether you can read music or not you can play along with the virtual band! Arrangements have parts for piano (keyboard), melody, bass, and (usually) drums.
Here is a sample of the sort of page you will find hundreds of in our Private Collection...