Practice Tracks Private Collection
I'm a Believer - G
A - Bb - C - D - E - F - G
.pdf
More Tracks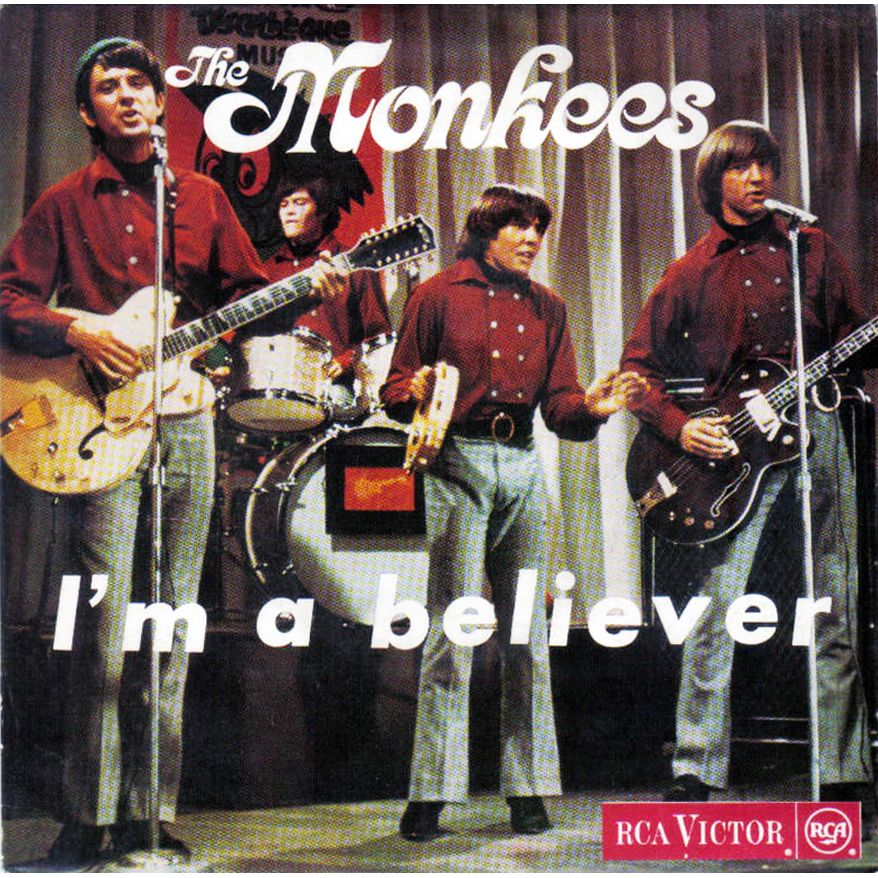 "I'm a Believer" was written and composed by Neil Diamond (yes that Neil Diamond!) in 1966. It was first recorded by the Monkees and became the biggest selling record of 1967. All told it has sold more than 10 million physical copies - one of only 40 recordings to do so.

Neil Diamond had previously recorded it and issued a revised version in 1967, and sometimes includes it in concert appearances.

Younger listeners are probably more familiar with the Smash Mouth version recorded in 2001 featured in the movie Shrek, and sung by the character "Donkey" who was played by Eddie Murphy. Murphy also performed a rendition of the song in the film.
Be Patient...Loading!