Practice Tracks Private Collection
Wipeout in C
A - Bb - C - D - E - F - G
.pdf
More Tracks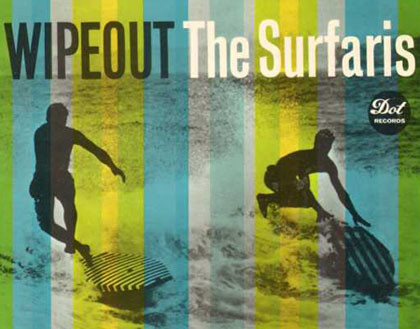 Wipe Out
is an instrumental composed by the members of the California musical group
The Surfaris
. It was first performed and recorded in 1963. The group wrote the tune almost on the spot, as a B-side for
Surfer Joe
.
In late 1962, while recording the single, one of the band members suggested that during the introduction before the music starts, a cracking sound, imitating a breaking surfboard, should be made. This was followed by a manic voice babbling, "ha ha ha ha ha, wipe out." The term "wipe out" refers to a fall from a surfboard, especially one that looks painful.
The song has been covered many times and different versions have been featured in over 20 films and television series since 1964. The drum part is iconic: every new drummer has to learn it. This version makes no attempt to be exactly as the original.
Be Patient...Loading!