Practice Tracks Private Collection
House of the Rising Sun - Am
Am - Em - Dm
.pdf
More Tracks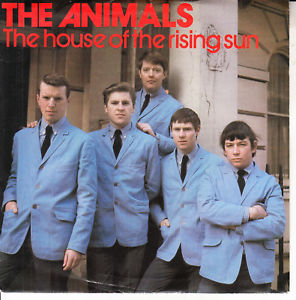 "The House of the Rising Sun" is a traditional folk song, sometimes called "Rising Sun Blues". It tells of a life gone wrong in New Orleans, due, apparently to an addiction to gambling; many versions also urge a sibling or parents and children to avoid the same fate. The most successful commercial version, recorded in 1964 by British rock group The Animals, was a number one hit in the UK, the United States and France. It has been described as the "first folk rock hit".

Some have speculated that the "Rising Sun" has its origin in the sunburst insignia used by Louia XIV of France - hence the connection to New Orleans.

The Animals version refers to "many a poor boy"; but earlier versions, even up to the recording done by Bob Dylan in 1961 speak of "many a poor girl". The song was thus transformed from a lament about girls gone bad in bawdy houses to boys (or men) gone bad in gambling houses.
Be Patient...Loading!